Visual Studio 2010 SP1 Upgrade Fiasco: silverlight_sdk.msi is unavailable …
Applying Visual Studio .Net 2010 SP1 is arduous at best. Mostly, I'm likely griping over the amount of time I've had to invest to apply a SP. I still love the tools but good grief already! Initially, when downloading the SP via the MSDN Web installer all appeared to be going smooth until this appeared: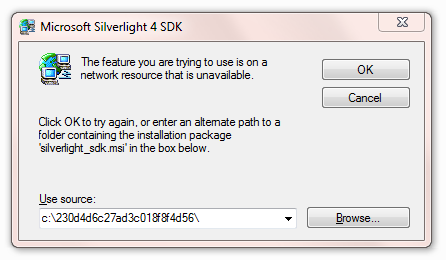 Naturally, I did not have this file on my Computer. Nor was it available on the original VS.Net 2010 installation disc. So… I had to cancel out of the install. This process took hours and never completes. I let it run overnight and the "unwind it all" progress monitor appeared to be stuck 50% of the way through the uninstall.
Here's the path I took to get silverlight_sdk.msi:
Update – It's Gonna Take A While!

The SP install is underway but it looks like it'll take 3+ hours unless things improve. The process has taken an hour to reach about 1/3.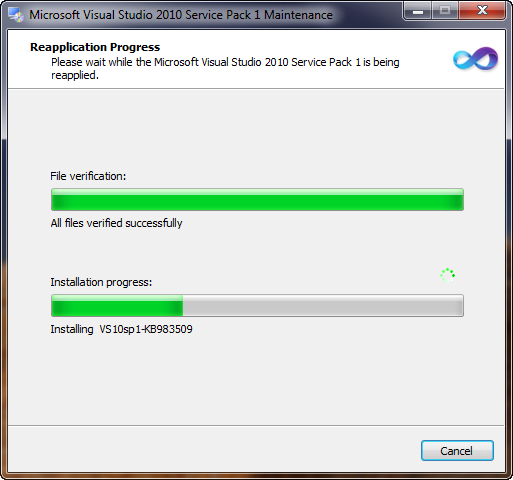 The Installation Process completed. Be prepared, the process takes 2 hours.