Delete Songs Directly on iPhone, iPad, or iPod touch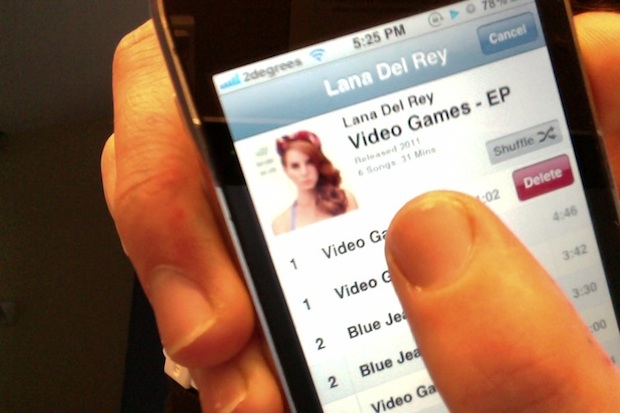 You can now delete songs directly from the Music app on your iPad, iPhone, or iPod touch, thanks to iOS 5. This is achieved directly on the iOS device without having to re-sync to iTunes, and it's very easy and intuitive:
Launch the Music app (used to be called iPod)
Tap through to any song, and slide sideways on the track name to bring up a red "Delete" button, tap that to delete the song
To delete another song just repeat the process. That's really all there is to it, a surprisingly easy tip that is yet another nice addition to the
iOS
platform that lets you manage data on an iOS device without having to connect it to a computer.
Prior to iOS 5, songs had to be deleted through iTunes on the device itself and then resynced, all while connecting the iPhone, iPod, or iPad to a computer. Thank you Apple for simplifying the post-PC process!